Custom Homes of Haines City
ABOUT US
Your Central Florida Manufactured Home Specialist
When the first settlers arrived in Haines City, they found it rich with wild game and fish. Some turned to the forest for its plenitude of lumber and turpentine, while others became citrus growers.
In 1909, a small group of growers formed a citrus growers association, which then became the largest employer in the city. In 1915, the Florida Fruit Products Company pioneered the production of bottled grapefruit juice. Haines City companies became the lead processors of citrus in the 20s and 30s. The 40s brought the experimentation in frozen citrus concentrate.
Modern-Day Haines City
Although its primary industry is citrus production, Haines City is becoming a popular retirement area. Historic Downtown renovations have helped boost economic development and created a surplus of enviable city amenities. Lake Eva Park, located in downtown Haines City, features a waterfront banquet hall, a band shell, a lawn area for concerts, and trails. Sports are in abundance, with a competition pool, tennis courts, basketball courts, and playgrounds. Opening in 2009, this Park is quickly becoming one of Central Florida's premier parks.
Ready for the next step? Take a look at our sample floor plans and contact us for more information!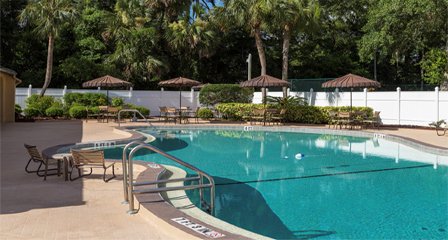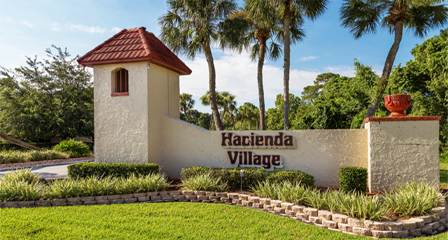 Schedule A Tour
Receive a $25 Outback Steakhouse Gift Card