Getting Started: Choosing Your Lifestyle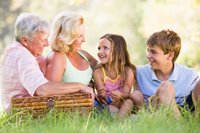 Before you select your new home, you will need to decide what type of lifestyle suits you best. Do you want to purchase a manufactured home with land or settle into a manufactured home park? These are the types of questions our Manufactured Home Ownership Guide can help you answer. With manufactured and modular homes you have several options to choose from.
Manufactured Home Communities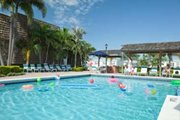 Manufactured Home Ownership in a community offers several advantages, including an active lifestyle. Most manufactured home parks have a clubhouse where planned social events are centered in and around. Many communities also feature swimming pools, activity rooms, billiard rooms, and more recreational amenities for residents.
There are several different types of lifestyle communities and manufactured home parks in Florida. Choosing the community that fits your needs is easy.
55+ Communities where you own both the home and the land
55+ Communities where you own the home and lease the land
All-Age Communities
Manufactured Homes on Private Property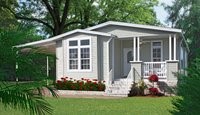 Manufactured Home Ownership with land is attractive for many potential buyers. By purchasing real property and a Jacobsen Home, qualified buyers of manufactured homes with land have the ability to obtain a "Land/Home" mortgage.
When searching for manufactured homes with land, the first thing that you should check is how the property is zoned. Make sure before purchasing that the land is zoned for either manufactured homes or modular homes. Find out if there are any deed restrictions for the neighborhood you are looking at.
Next, you will want to find out what the set-backs on the property are. This will determine what size home you can place on the property.
Additional Resources