The place you call home is somewhere you should be proud of. It's where family and friends gather and precious memories are made. Whether you're fixing what's broken, making cosmetic improvements, or adding to your home, updating your manufactured home's exterior can not only boost curb appeal and resale value but can also increase the enjoyment you and your loved ones get out of your home.
8 Ideas for Updating Your Home's Exterior
One of the main benefits of owning a manufactured home is that it can be designed and customized according to your unique wishes, and at a budget-friendly price. Use these ideas to get inspired as you design your new house or brainstorm ways to update your current home.
Add Unique Landscaping
Boost curb appeal, improve air quality, and help natural wildlife thrive with custom landscaping. Add ornamental plants such as flowers, trees, and greenery to the front of your home. If you're looking for low-maintenance landscaping tips, choose plants that are native to your state.
Create flower beds to the front of your home, plant a few trees in your yard, or add shrubs or bushes. If you're looking for an outdoor hobby, create your own fruit and vegetable garden.
In addition to the plants you choose, landscaping materials can also increase aesthetic appeal and serve a functional purpose. For example, mulch and gravel are two landscaping materials that offer different benefits. Both can prevent erosion, ward off weeds, and serve as a decorative accent. Mulch is a great option for retaining soil moisture, whereas gravel can help with drainage.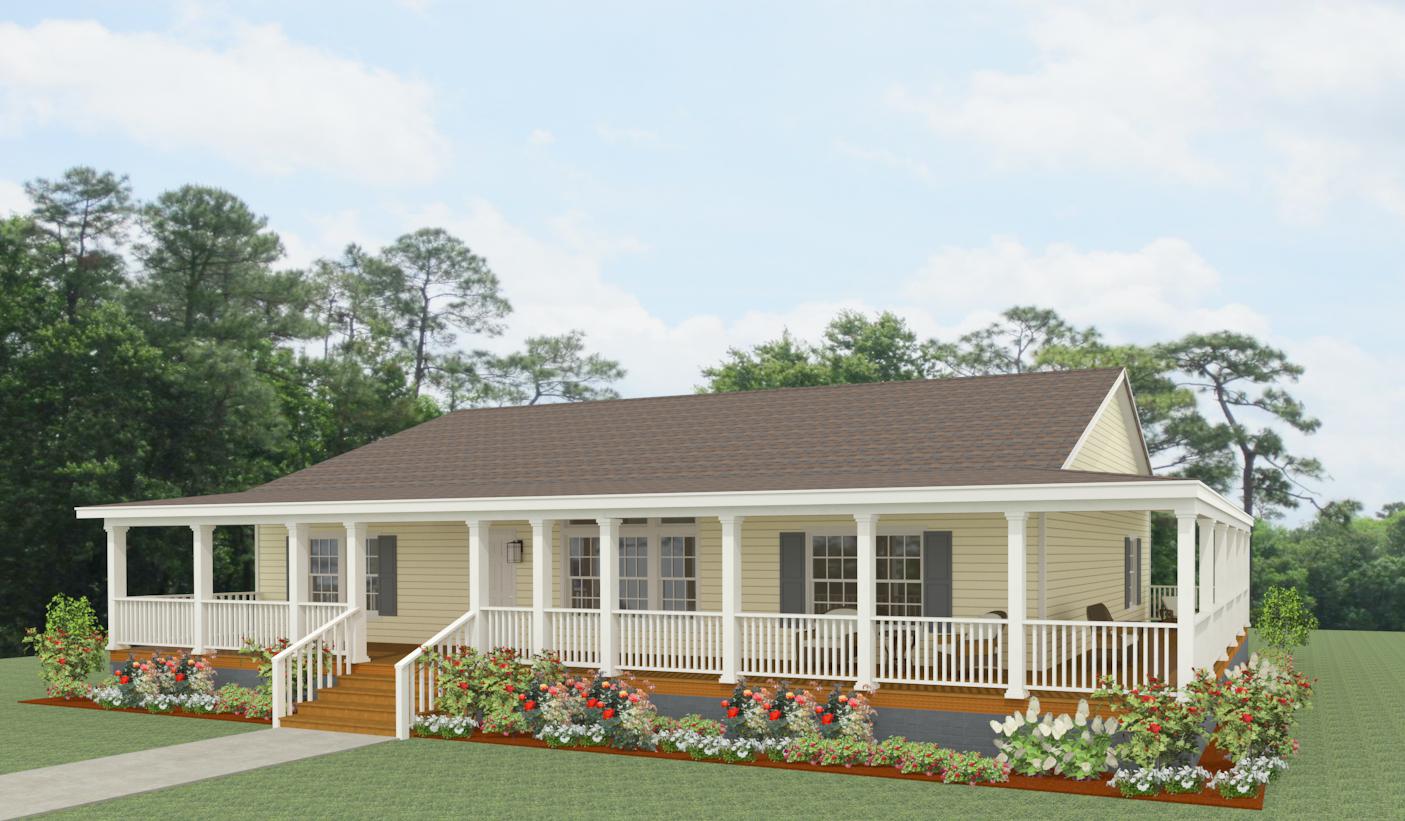 Build a Porch, Deck, or Patio
Create a space for you and your loved ones to enjoy the outdoors with a porch, deck, or patio. You can choose to add a small patio to the front or back of your home, a wraparound porch, or anything in between. Add an overhang for increased comfort and shade. Screen in your porch to prevent bugs and pests from bothering you. If a porch with an overhang isn't your style but you still want an outdoor space, you can always add a deck.
Install a Garage or Carport
A one- or two-car garage is a great way to keep your cars protected and can also give you more valuable storage space. You can choose to build a detached garage or build it as a permanent part of your home's structure.
A carport is also a great alternative If you're looking for a more affordable way to create a covered outdoor parking area. These can be freestanding or attached to your manufactured home.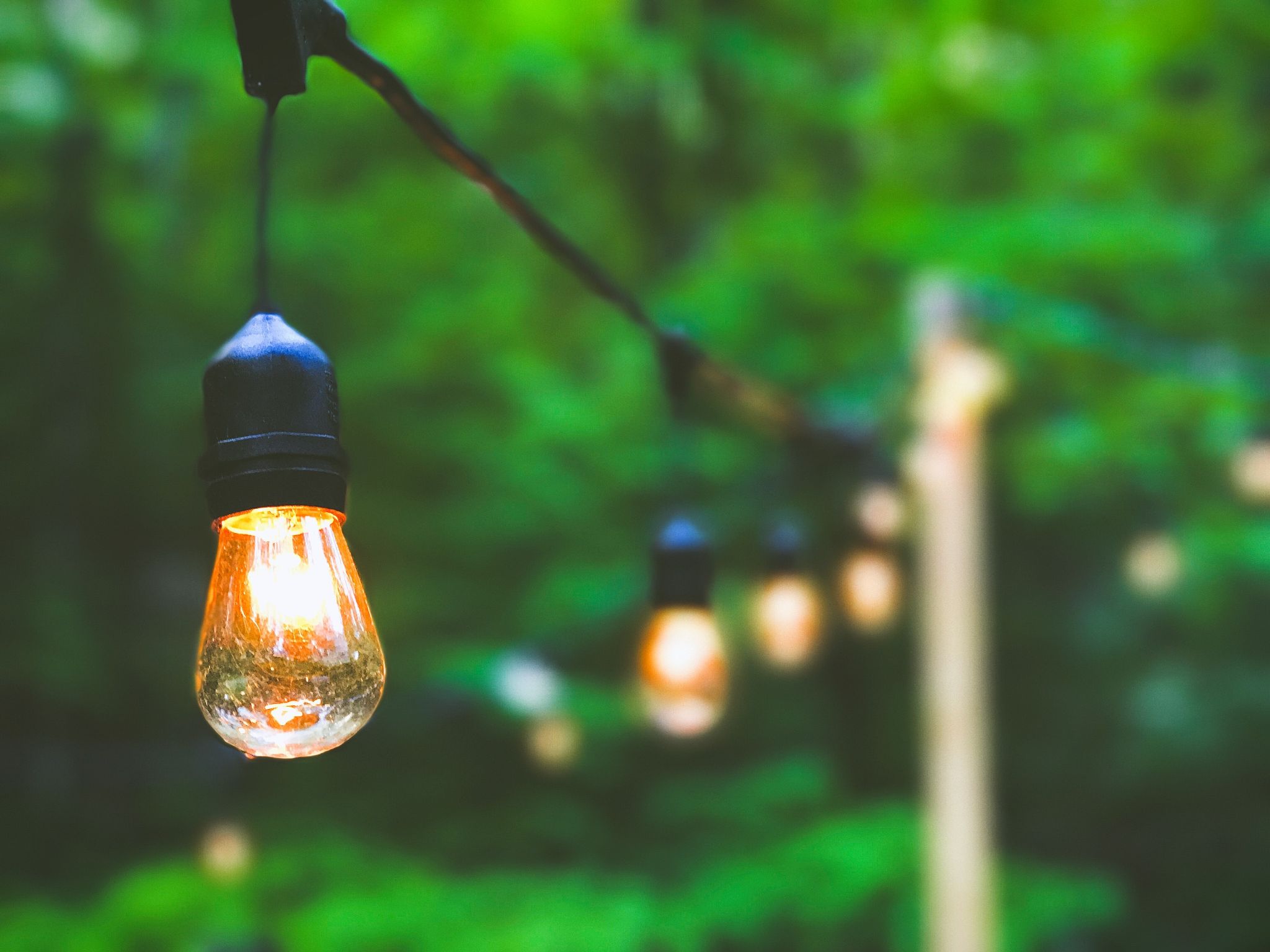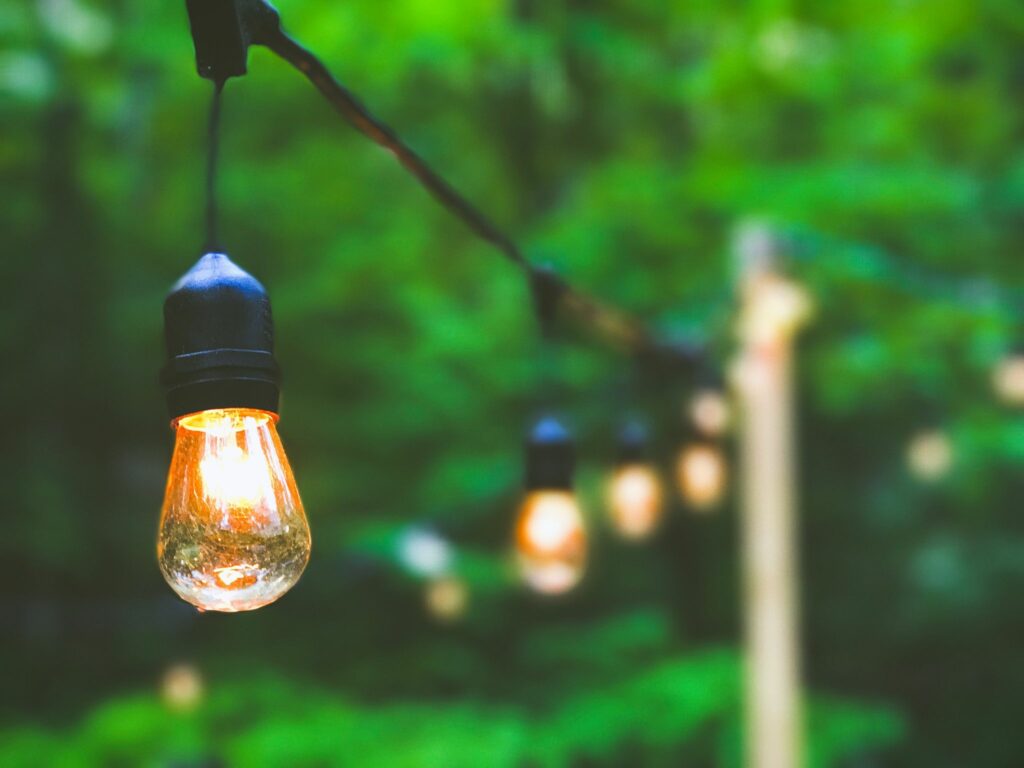 Incorporate Exterior Lighting
Exterior lighting can make a world of a difference in your home's overall look — it can serve as a decorative accent while also improving visibility. You can add lights to your walkways, garden, and other parts of your home's exterior.
Keep it trendy by hanging string lights on your porch. Increase safety and aesthetics at night by adding path lighting. Elevate your landscaping by incorporating ground lighting throughout it.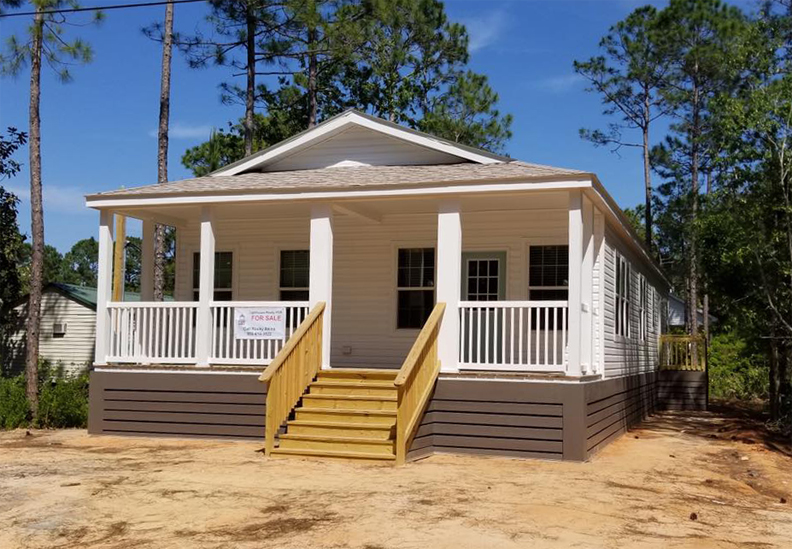 Swap the Skirting
Your manufactured home's skirting covers the gap between the base of your home and the ground. It protects the pipes, duct lines, and electrical and plumbing connections from the elements and prevents pest infestations.
While your manufactured home's skirting serves a functional purpose, you can still choose an option that enhances your home's style. Skirting can be found in a range of colors, textures, and designs. It also comes in different materials such as concrete, brick, rigid foam, metal, and vinyl.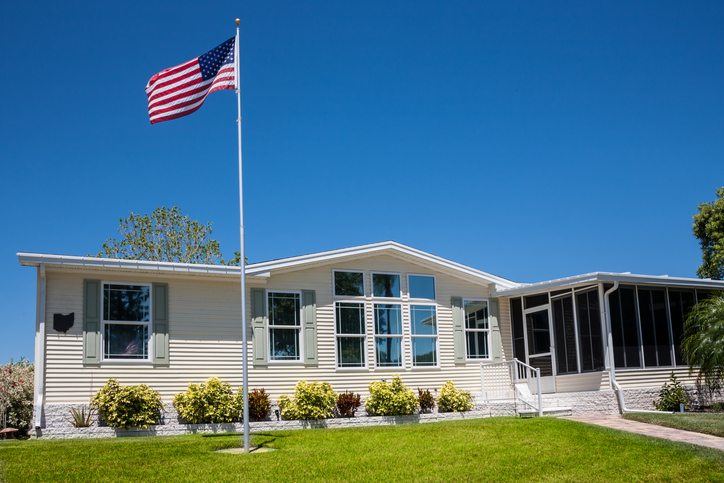 Add Window Treatments, Shutters, or Awnings
Choose decorative window treatments such as drapery cornices, shutters, awnings. All of these options can increase privacy and enhance your home's style inside and out. In addition, they also keep out sunlight, enabling you to keep your home cool and comfortable.

Change the Doors
Your doors are the first thing a person sees when they're visiting your home and can instantly make an impression on guests. Choose doors that have a window or are made of mostly glass to let in maximum natural light. Go for a more traditional look with a standard door or one with side-light windows that have intricate designs. Select patio doors with glass panels for a modern style.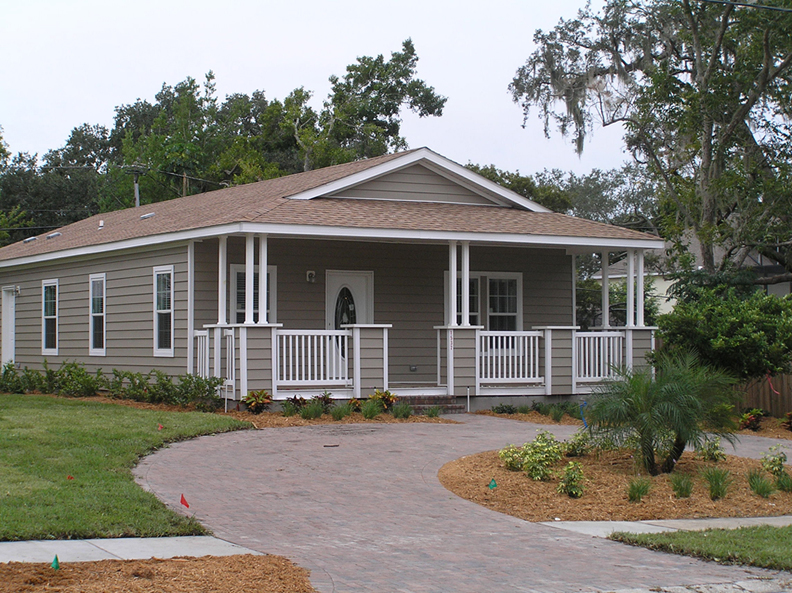 Update Your Roof
Changing your roof can completely transform your home. Opt for shingles for a traditional style or upgrade to a metal roof for a sleek, modern look. In addition to their design capabilities, metal roofs are also highly durable, eco-friendly, and energy-efficient. Both shingle and metal roofs can be found in many different colors ranging from neutrals to red and blue.
Stay On-Trend With Temporary Decorations
Temporary decorations are a more affordable, less involved way to update your manufactured home's exterior. Not only are the options endless when it comes to outdoor home decor but you can also take the decorations with you should you decide to move.
Enhance your landscaping with wind spinners, lawn ornaments, sculptures, and other garden decorations
Hang a wreath, flag, or wall decorations
Place or hang potted plants on your porch or in your garden
Install a fountain or birdbath
Hang bird feeders
Add outdoor light fixtures such as lamps, lanterns, or torches
Place a fire pit in the yard
Choose accent furniture
Keep your decor festive by swapping it according to the season or upcoming holidays. Look at Pinterest for more home inspiration — it's full of great, unique ideas.
Upgrade Your Manufactured Home Exterior With Jacobsen Homes
Whether you're looking to downsize to a small manufactured home or want to build a triple-wide, luxury manufactured home, Jacobsen Homes helps homeowners create a manufactured home they're proud of. Our dedicated design team will work closely with you to customize your home and our team of in-house engineers will use top-of-the-line technology to make your dream home a reality.
Contact us today to start designing your own manufactured home, or tour a model center to see our homes in person.