Choosing a manufactured home provider is one of the most critical decisions you will make on your path to manufactured home ownership. Who you work with can make or break your experience, and you should feel comfortable being discerning when you make that choice. If you're not sure what sets a great manufactured home provider in Florida apart from the rest, read on to learn about the top five things you should look for.
Variety of Floor Plans
When you choose manufactured housing instead of stick-built, you lose the ability to scroll through endless listings featuring different floor plans and layouts, so it's important to choose a manufactured home provider who offers a wide range of floor plans to choose from. A high quality factory will provide a plethora of options to choose from as well as opportunity to customize the floor plans to better suit your needs. You don't need to miss out on that thrilling exploration experience when you choose a reputable manufactured home provider.
As a general rule of thumb, look for companies that offer two, three and four-bedroom plans as well as multiple bathroom options, bonus rooms, exterior additions like decks and garden space and more.
High-Quality Building Practices
Once you're satisfied with the variety and availability of floor plans, it's time to take a closer look at building practices. A manufactured home company worth its salt will be transparent about how their homes are built and will go above and beyond the minimum state and federal code requirements. At Jacobsen Homes, we pride ourselves on building manufactured homes of the highest quality, using the best materials and building practices available. We focus on building a strong, stable and stylish home that you will love for many years to come.
Look for manufactured home providers who are willing to discuss the specifics of your build.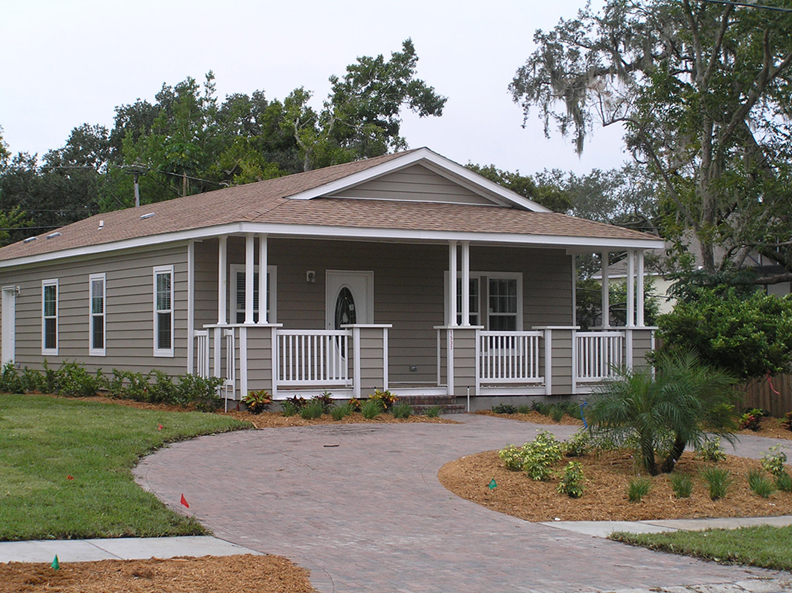 Environmentally-Friendly Building Practices
If you're satisfied with the quality of the building practices in your potential manufactured home provider, look at the sustainability of their practices, too. While this might not be first on your list of concerns, a manufactured home company that works to have sustainable practices in their business is often indicative of a manufactured home company that cares about more than their bottom line, and that's an advantage for you as a buyer.
As a certified Green Builder, Jacobsen Homes is dedicated to reducing waste and saving energy in our building and our home designs. Our construction methods produce less waste than site-built homes and other manufactured home companies. We recycle scrap lumber, aluminum, copper wiring, cardboard and styrofoam packaging.
We are also dedicated to ensuring that your manufactured home is as green as possible. From the materials we use in building to the high-efficiency options we have available, you can feel confident that your manufactured or modular home will offer energy savings for many years.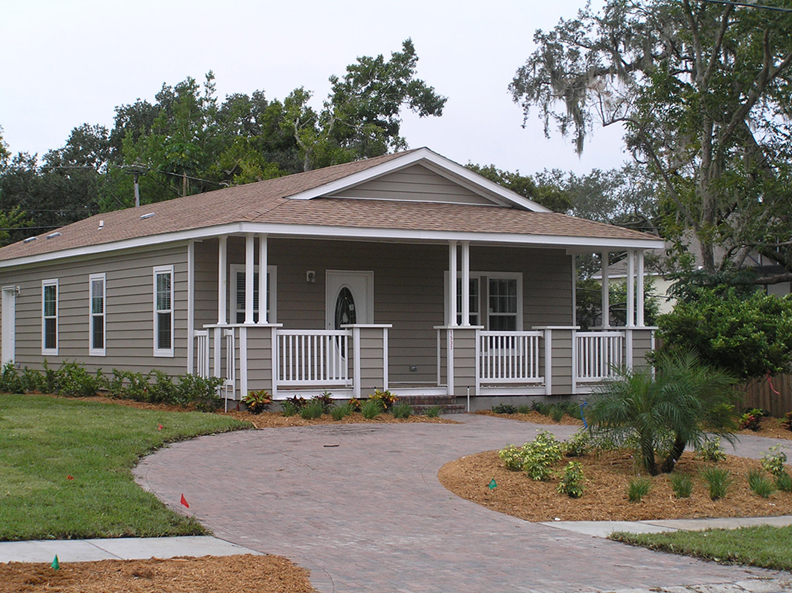 An Understanding of the Florida Manufactured Home Landscape
When you are purchasing a modular or manufactured home in Florida, it makes sense that you want a manufactured home builder who understands the industry as well as the climate. Florida is a unique state that offers so much for those who wish to call it home, but not every manufactured home provider will be able to help you navigate the ins and outs of Florida home ownership like a true insider will.
Jacobsen Homes has been proudly serving the manufactured home community in Florida since 1959. That's over 60 years of experience in the Sunshine State helping people build the homes of their dreams. Our company is family owned and operated by people who love this state and love helping families make the most of what it has to offer even more.
Customization Options to Suit Your Needs
One common fear potential manufactured homeowners have is whether they'll have the opportunity to make their home feel like it's truly unique to them. That's why it's important to choose a manufactured home provider that offers customization options that make sense to you. Whether you are hoping for unique hardware, a front door that showcases your personality, a colorful backsplash, flooring that wows, or an upgraded bathroom with premium shower and bath fixtures, ask about available customizations upfront.
A great manufactured home provider will have plenty of options to make your manufactured house truly feel like home. At Jacobsen Homes, we are proud to offer a wide range of upgrade and customization options because we understand that sometimes, it's the smallest details that make the biggest difference.
Build Your Dream Home With Jacobsen Homes
Choosing the right manufactured home company for your future home is an extremely important decision. When you're ready to take the next step toward owning your dream home, the experienced and friendly team at Jacobsen Homes is here to help. Request more information today to get started.